Italy has close to 1,000 cities spread throughout the country. With so many cities to choose from, it's no wonder planning a vacation can quickly get overwhelming. It's much easier if you narrow down the famous cities in Italy that you want to prioritize seeing and then build up and fill in with some of the smaller cities and villages.
We've compiled a quick guide of some of the best cities to consider in your planning. These major cities barely touch the surface, but they are the major Italian cities and will likely help with your booking and planning processes.
Check out these 12 best cities to visit in Italy.
12 Major Cities in Italy to Add to Your Itinerary
Whether you want to spend time in a capital city or visit some of the most popular cities, we've got you covered. You can plan day trips across the map, find the best places to stay and get a glimpse of the top cities to visit in Italy.
Here's a sneak peek at our choice for the 12 major cities in Italy to check out:
Rome
Florence
Venice
Bologna
Naples
Milan
Rimini
Verona
Palermo
Sorrento
Pisa
Siena
You may not have time to see every major city in Italy, but you can use these names to stimulate your travel inspiration.
1. Rome

The capital Rome is the largest city in Italy, and it also has the highest population, with several million people living in this Italian city. Rome is certainly a hot spot for tourists to visit because it is so large, but also because there are so many attractions worth visiting.
As one of the bigger cities, it takes at least several days to get to see everything.
Rome is full of rich history, starting with their historic center.
These are a few of the major things you can plan to see in the region of Rome:
Colosseum
Saint Peter's Basilica
Trevi Fountain
Spanish Steps and nearby streets
Roman forum
Sistine Chapel
Museums
Piazza Del Campo or Piazza del Campo Fiori
Royal Palace of Quirinale
Tor Vergata – the oldest university
Visit the Rome city center, or simply explore around the eternal city and take in all of the architecture, history, and more that you can find in these largest cities. The ancient city is one of the best cities for history, especially Roman history.
It would probably take at least a week to see every little thing in Rome, so you may need to prioritize your sightseeing. Most people put the Colosseum at the top of their list for Rome.
2. Florence

Florence has often been labeled as one of the best cities in Italy. Florence is another ancient city of the Renaissance period, and it's also one of the richest cities. It's held that title since sometime near the Middle Ages.
They have world-class museums, stunning architecture, and plenty of other details to enjoy.
Check out artist stops in Florence, like the Uffizi Gallery and the Piazza Michelangelo. Ramp up the activities at the Florence Cathedral and more.
Florence is a great place to take in tons of Renaissance art and is one of the UNESCO world heritage site locations of Italian cities.
Florence is another of the largest cities in Italy. This one of Italy's cities is also known for its churches, much the same as Rome is known for the Colosseum.
Every museum in Florence is unique, and the locals are welcoming and friendly too.
The Arno River flows through here.
Florence is the capital of the region of Tuscany.
3. Venice & the Historic City Center

Venice is definitely one of the major cities in Italy and is well-known for the Grand Canal. Venice city is entirely made up of waterways, and visitors travel to the center or to attractions via gondolas or a boat ride.
The city center is a must-see, as is the Rialto Bridge along the Adriatic Sea.
Rumor has it you should always take a guided tour in Venice to the bridge to avoid getting lost. Venice is one of the most unique Italian cities, thanks to the waterways that make up the roads and alleys of the city.
Venice is one of the smaller cities in terms of population, but it's a beautiful city nonetheless.
Venice may not be the culinary capital of Italy, but they certainly have a lot of great food and wine to enjoy. They are known for their seafood delicacies here. Their daily seafood market is a sight to behold.
Don't forget to visit Doge's Palace while you're here!
4. Bologna of Northern Italy

One of the best cities in North Italy is Bologna, which is located in Emilia-Romagna. This is truly the culinary capital of the country, and it's where all the food lovers go.
Bologna is home to Piazza Maggiore, which is the city square and a site you absolutely must see while you are here. Neptune's statue is the top visual, as is much of the artistry.
The Basilica of San Petronio is huge, ranking as the 10th largest church in the world.
There are so many great restaurants and museums that you really can't go wrong with whatever you choose. The old town of Bologna, located in Emilia-Romagna, has so much culture to enjoy.
Many first-time visitors don't even realize a quick road trip to Bologna is a great choice. Bologna may not be the home of the Roman Empire, and they don't have the oldest university, but there are still many main attractions to experience.
5. Naples

Naples might be the most beautiful city in Italy during the summer months. Some of their top attractions include the National Archaeological Museum as well as Mount Vesuvius. Mount Vesuvius is a major viewpoint with some stunning overlooks of even more beautiful cities on the horizon.
You can easily spend a day trip, or even multiple days, in the city of Naples. The Piazza del Plebiscito should be at the top of your list for the architecture alone, but also for the history in its own right. Your Naples day trip will be packed with city sights and experiences.
Naples is home to one of the oldest opera houses in the country. And did we mention the food in Naples is divine? Pizza is a top choice in Naples city.
6. Milan

If you want one of the most popular Italian cities for all of the views, you could name a city in Italy and likely win. However, Milan is one of the major cities in Italy that you absolutely should not miss. They have SO MUCH to see.
Start out by visiting the Last Supper by Leonardo da Vinci. Move on to see the Santa Maria Delle Grazie, and then slowly work your way through one of the most beautiful cities that Italy has to offer. The old town feel of Milan encompasses a lot of the city, including the infamous Milan Cathedral.
From the Royal palaces to the museum choices along the streets, Milan has history and adventure throughout the city. Milan is a highlight, and you might even decide to stay in Milan for a few days if you can.
Milan is also tagged as the fashion capital of the world, not just the fashion capital of Italy.
7. Rimini

Of the top cities in Italy that you absolutely must visit, Rimini is one that not everyone knows about. It's not as packed with tourists or population, but it's still pretty great.
Rimini lies along the coast and is one of the smaller cities you will stumble across. Small towns like this are scattered throughout the region, and a quick trip will take you through the sights.
Rimini is located on the coast, much like the ever-popular Cinque Terre. Unlike Cinque Terre, it's not a town that gets overloaded with rich and famous and abundant tourists.
This little town on the map isn't all about history, a capital, or a region overloaded with art and architecture. Instead, it's just a simple beach town in the country that will give you some trip time to just sit back and relax on the beach.
They do have the Arch of Augustus, as well as the Tiberius Bridge, located in Rimini. They also have one of the most popular seaside resorts located in the country.
8. Verona

Another town that is all too often overlooked on the map is Verona. But we feel it is one of the most beautiful towns you could possibly visit in Italy. If you're at all familiar with Romeo and Juliet, then this town will stick out to you on the map. The city is special for many other reasons, though.
Verona has the Arena di Verona, which is almost as awesome as the Colosseum at the Roman capital. Their arena is the third largest in the country and well worth a trip to visit. Now, you can see exceptional opera performers in this arena.
They might be one of the most important cities in Italy to see museums and other sites that are often missed. And don't forget the amazing restaurants in Verona.
If you are looking for idyllic places to visit in Italy, see our list of small towns.
9. Palermo

Palermo is one of the largest cities in Italy. When you're looking at lists of prominent cities, you always see the large cities in Italy. However, surprisingly enough, even though this is one of the largest cities in Italy, it's not visited nearly as often as some of them out there.
When you compare Palermo to the other largest cities in Italy, it's vastly different. Rather than the bustling city streets and Roman or Renaissance details, it's a coastal region with its own history.
This is a great place to go shopping and experience the markets. It's also home to Mondello Beach, which is quite famous.
Palermo is the capital of the autonomous region of Sicily.
10. Sorrento

Visit Sorrento if you want to get up close to the Amalfi Coast. There's a museum here and there to visit, some delightful cafes, a stunning beach, and plenty of romance to enjoy.
It's a top choice to visit for couples' getaways, but it's also welcoming to families and groups.
Sorrento, and other similar towns along the Amalfi Coast are legendary cities of Italy. These towns are often best experienced with a weekend or two-day trip to just kick back and experience Italy from another angle.
This city in Italy is no exception to the beauty of the country and the coast.
11. Pisa

Pisa is a city in Italy that many people know the name of. You've likely heard of the famous leaning tower of Pisa. That leaning tower is one of the focal points of the town, but there are other sights to see.
Let the leaning tower draw you to Pisa and the surrounding towns, and experience other things nearby. There are cathedrals and bridges, plus stunning attractions inside these city walls.
This will be one of the towns to remember, if for nothing else than experiencing the tower.
12. Siena

Finally, in our list of cities in Italy that you should check out, we have Siena. This town is most known for the Siena Cathedral, but it is also home to Torre del Mangia. Much like Rimini, this is another of those towns that is all too often forgotten about when planning a trip to Italy.
As you're checking out the cities in Italy, just remember to put this one on your list. The view from Mangia is utterly breathtaking. That's reason enough alone to take a trip here. There are several great restaurants and spaces to enjoy, as well as sights to see.
Don't forget to check out the bank here, which is the oldest bank in the world.
Choosing Cities in Italy to Visit
There are so many wonderful cities in Italy, and there is no way we could possibly name them all. We've selected the top 12, even pulling out some hidden gems. The reality is that you simply might not be able to see all of the cities in Italy that are on your list.
How can you possibly narrow them down? Here are a few tips.
Consider the Region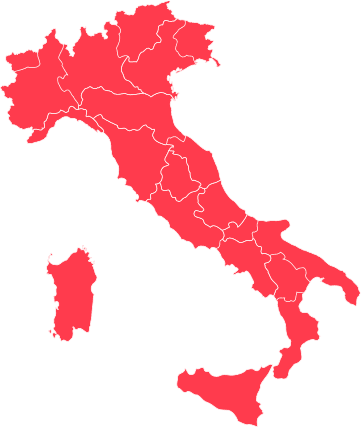 In traveling to Italy, it might be easier to pick your cities in Italy by narrowing down the regions you are going to be staying in. Or, you might be choosing the region based on the cities in Italy that appeal to you the most!
You can correlate the towns you visit based on the region or regions you will be in.
Throw in Some Day Tripping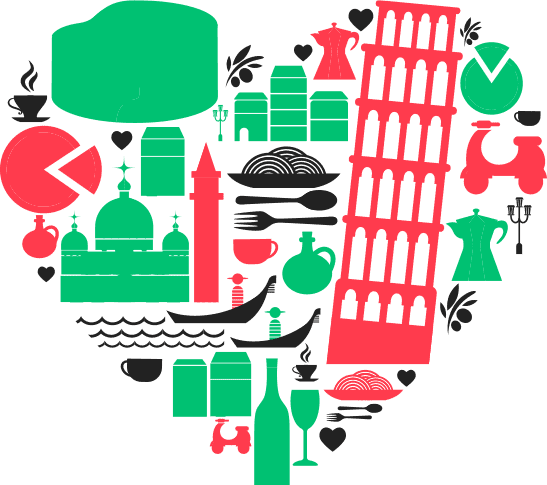 With so many different towns to choose from, you're likely not going to be able to stay the night in all of the cities you want to see. This is where you choose some cities and start planning different day trips to experience them.
Many cities can be seen in just a few hours or over the span of a day or two, so staying in another city and traveling over is ideal if that's what you are interested in doing.
Create Your Experience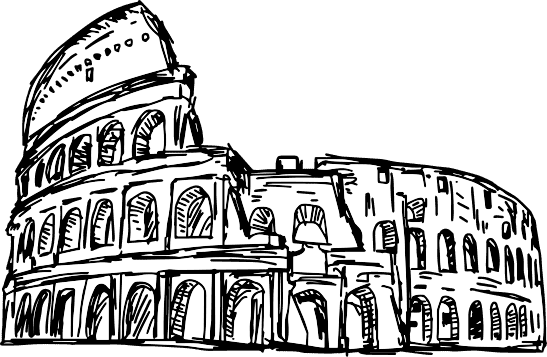 We all have different ideas of what we want to see and experience. Some people come to Italy just for the food, while others come for the rich history or art. Perhaps you even want a combination of things.
You can help with your planning by prioritizing specific things or places you want to see. This might just help you choose the best cities to visit.
Italy is the Experience of a Lifetime
Unless you have months to spend trekking across the country, there is simply no possible way to experience all of the cities in Italy that will beckon you. Plan your trip in a way that makes sense to you, and perhaps you will need to plan multiple trips to be able to take it all in.
No matter where you go in Italy, you will see valuable history and beautiful sites and enjoy amazing experiences.
And after your first visit to the country, you'll most likely be back sometime in the future and can experience different things. Italy won't run out of places to see, that's for sure.
Italy Map with Cities
FAQ
What are the Top 3 Cities in Italy?
This will certainly be a matter of opinion. However, Rome, Naples, and Florence are the top three tourist cities visited in the country.
What is Italy's Most Famous City?
Rome is the most famous city and also the capital. There are many other quite famous cities to choose from as well.
What is the Nicest Place to Visit in Italy?
It depends! Preferences differ for everything. Consider places like Venice, Bologna, Naples, and Florence for the surrounding beauty.
Where Should I Go My First Time in Italy?
Definitely try to hit the hotspots if you can. Build a trip that appeals to you. Consider places like Rome, Venice, Florence, and Tuscany at the top of your list.
Are There Any Bad Cities in Italy to Visit?
There are really not any terrible cities to visit in Italy. Milan has the highest reported crime levels, but it is still relatively safe and a top choice.