When you head to Italy, there are several popular cities that have millions of people living in them. These all have their own charm, but there are also many small towns in Italy that are well worth visiting. Many of the Italian small towns are warm and welcoming, so you can feel just like family as you visit.
You can find small town spaces in steep hill areas as well as by the water. Every town has something unique to offer, whether you run across a charming historical town center or you just stumble on a tiny medieval town.
Take just a few hours of your trip to head away from the hustle and bustle of highly-populated cities and spend some time amongst ancient ruins or a small village.
You won't be disappointed!
Check out these 20 small towns in Italy!
20 Small Towns in Italy to Explore
There are plenty of small towns and villages in Italy to choose from. We did our best to narrow it down to the 20 best small towns to visit in Italy.
You will find some of the prettiest small towns, Italy mountain towns with amazing views, and so much more on this list.
Here is a quick peek at the best small towns in Italy:
Portofino
Cinque Terre
Vernazza
Positano
Cortona
Manciano
Vinci
Bolgheri
Orta San Giulio
Sirmione
Varenna
Merano
Ponte di Legno
Dozza
Castelmola
Taormina
San Leo
Neive
Malcesine
Civita di Bagnoregio
Now, let's look at these most beautiful villages up close.
1. Portofino

Portofino is a great small town if the river life appeals to you. In history, this was a small fishing village but it has since become a great place for luxury and retreat. This seaside town is simple but charming.
Portofino is well known for its small shopping boutiques and art galleries. While it's certainly small, it's a top choice for celebrities and rich and famous people to sneak away to.
Population: 380
2. Cinque Terre

Cinque Terre is made up of five smaller villages, but it remains a small region still. There are some awesome places to see and plenty of colorful sites along the coast here. This is the region that is most known for rich and famous travelers that like to hang out on their yachts.
All of the towns here are pretty small and sweet. The one thing they all have in common is the sea. The views are like no others you will find across the country. There are plenty of historical spots, but this is a great place to enjoy the boats, the food, and the shopping too. Also, don't forget the beaches in Cinque Terre.
Cinque Terre villages are Corniglia, Manarola, Monterosso al Mare, Riomaggiore and Vernazza.
Read: Where to stay in Cinque Terre
Population: 3 500 – 4 000
3. Vernazza

Vernazza is another coastal village, and it's one that is nearly perfect. It's in a great spot to enjoy all that the coast has to offer without being in the midst of heavy tourism all year long. It's a picturesque location, and there are some awesome sites to see nearby.
You can take the trails, enjoy some stunning focal points, or hang out at the marina. There are some great restaurants and bars to hang out at. Despite the flooding they faced back in 2011, they are going strong and just as beautiful as ever.
Population: 1 000
4. Positano

Positano is a small town that sits along the Amalfi Coast. It's considered one of the most iconic small towns in the country, with brilliant beaches and perfect colors and scenery for everyone.
The life here is laid back and relaxed. You can simply enjoy walking the village, soaking up the sun on the beach, and just taking in the culture and the beauty all around you. If you visit in the summer months, you can enjoy the warm waters too.
Population: 3 700
5. Cortona

Cortona holds a special place not only for its stunning view but also because it's tied to the movie "Under the Tuscan Sun". The spectacular views overlook famous villas right off the rolling hills of Italy. The narrow streets are simple and a great way to enjoy the local landscape.
As you stroll along, it will be no wonder why this beautiful town inspired the story or why it's such a coveted city center to visit. Talk about picturesque villages, and you will definitely get that here. The surrounding countryside also has several other small villages to visit.
Cortona can be found on our list of Tuscany villages.
Population: 22 000
6. Manciano

What makes this gorgeous medieval village famous? Well, it might just be that it's another hilltop town amidst rolling green hills in Southern Italy. Another draw to the town might be something like the nearby major city of Rome, which is 2 hours away.
Enjoy local wine and some artisan shops, and head on back to the middle ages with the views around you. This town is also a great choice for thermal baths.
It's such a charming place, and the cascading turquoise thermal baths only contribute further to one of the most beautiful small towns among Italian towns.
Population: 7 000
7. Vinci

Some small villages in Italy are known for their stories and history. Vinci is one of those. It's easily accessible from Florence and filled with panoramic views, beautiful churches, flowers, vineyards, and olive groves. Day trips should absolutely explore this pretty town.
And if the name Vinci sounds familiar, it's no wonder that Eastern shore town and its surrounding hills were the perfect inspiration for Leonardo Da Vinci.
It's packed with beauty, small boutiques, local restaurants, and a brilliant main square that brings the Italian town together.
Population: 14 500
8. Bolgheri

This town in Northern Italy might just surprise you. With the great wine, local specialties, rays of sunshine, and picturesque village appeal, it's almost impossible to believe that the quaint town sees very few visitors.
This old town is known for its small village life as well as its captivating Bordeaux-style wine.
People enjoy riding bikes on the cobbled streets, enjoying the warm summer sun, and dining on local cuisine. This small village in Italy is most definitely a winner.
Population: 100+
9. Orta San Giulio

Just an hour's drive south of Milan lies one of the prettiest villages along the Italian coastline. This small town in Italy Is right on the banks of Lake Orta. You get the best of lake views and mountain views all in one spot.
Enjoy the cobbled streets of the ancient Roman road, feast at a lakeside diner, and take a short boat ride to Piazza Motta of the village center to sightsee a little bit.
This small Italian town is quite popular so you will want to plan ahead if you really want to be able to stay in their local hotel.
You can learn more about Lake Orta on our article: Lakes in Italy
Population: 1 200
10. Sirmione

Next up on our beautiful towns is Sirmione. This town really portrays medieval architecture and even has fortified walls around parts of the city. It's around Lake Garda so that you can enjoy the water views too. This particular location has been deemed the Pearl of Lake Garda because there is so much history to see.
This village wasn't always so peaceful, but now it's welcoming and warm. Forget about the miles as you walk the cobblestone streets and reminisce in the castle-like buildings. Enjoy their thermal baths as well as the scenic city walls in this picturesque town.
Population: 8 000
11. Varenna

Take a look at this sleepy medieval town that runs right along Lake Como. The historic center has a lot to offer, as does the rest of this sweet location. Watch the fishing boats do their thing, sit in the gelato shops in middle town, and walk along the quiet streets.
This town is known for its colorful buildings and is a hot spot that is comparable to some of the Cinque Terre towns but without the overload of tourism. When it comes to little towns in Italy, this one was designed for visitors.
They even created a special villa and public transport to accommodate the small crowds that visit.
Population: 700
12. Merano

If you're looking for the villages of Italy that have all the charm on lush hills, look no further than Merano. This sweet village has palm trees, vineyards, orchards, and more. They really are a charming location with so much to offer in Northern Italy.
One of the best things about this village is the fact that you get a combination of Alpine and Mediterranean climates in one spot. They have more than 300 days of sunshine every single year. It's lush and welcoming, with so much green around you.
Plus, you are close to those snow-capped peaks as well.
Population: 40 000
13. Ponte Di Legno

Sometimes it's nice to take advantage of the small Italian towns that still have plenty of flurry and activity to enjoy. Among the scenic small towns lies Ponte Di Legno. It's a great place to enjoy snowboarding and skiing without being in the middle of huge ski resorts.
This is a top pick for people who enjoy outdoor activities. Whether you're into photography, walking the trails, or snowboarding, they will welcome you with open arms. The land around you has a variety of whites, greens, and browns in the color scapes.
The village houses are all stone and wood, reminding you of mountain vibes.
Population: 1 700
14. Dozza

Many of the small towns in Italy are known for their artful presence, and Dozza is one of them. Not far away, you can enjoy the nearby Garzoni Gardens, but while you are here, just take in the colors and local talent all around you.
Every year, they have a wine festival, as well as an exhibition for the painted walls. All of the buildings will have murals and artwork on them, giving you a colorful focal point that's different from your hills, lakes, and mountains everywhere else.
Population: 6 600
15. Castelmola on a Steep Hill

If you love Sicily, or the idea of Sicily, take a look at this town that looks over it. Castelmola gives you the best of the Sicilian countryside and is part of the Unesco world heritage site in that area. It has a little bit of a coastal town feel but is located on the hills.
It's a steep climb to this village, but once you get there, it's going to be worth the effort to do so. They don't get a lot of tourism here since it is so steep, but the ones that make it here are warmly welcomed and spoiled to no end.
Population: 1 000
16. Taormina

Located in the heart of Sicily, Taormina is a top choice in this region. You can see the dominating peaks of Mount Etna and enjoy Greek theater that is perfectly preserved compared to other towns.
There are plenty of ruins and places to explore. Taormina is known for their sweets as well as their swimming spots. The two pair together really well too. It's absolutely spectacular in every sense of the word.
Population: 11 000
Check out our article if you are interested in the islands of Italy and also seeing other cities in Sicily.
17. San Leo

San Leo is a small village located in Marche. This isn't your average village but is a medieval town with plenty to offer. The village fortress is one of the topics of Dante's Divine Comedy, giving it a little bit of fame and spotlight.
This is one ancient town in Italy but absolutely beautiful. There is much history to enjoy, including the San Leo Cathedral, which still boasts Roman architecture and is still in use too. The hills all around the village make it cozy and welcoming.
Population: 3 000
18. Neive – The Most Charming Town

Neive is definitely one of the best choices you are going to find. This medieval village has several historic buildings and colorful charm. The streets are narrow, and there are flowers that climb several of the buildings and cottages as well. These details make it one of the loveliest villages you will find.
In addition, Neive is known for its wine, and that's the number one reason a lot of people come to visit. There is just something about the wine bars and the stunning flavors. Take in the watchtower, and be sure to visit Baroque Chisel di San Petro. It's one of the most important churches Italy has.
Population: 3 500
19. Malcesine

Near Amalfi Coast and running on the shores of Lake Garda lies Malcesine. Now, this village is perfect for postcard pictures and visuals, but they haven't always been that way. In fact, there was a time they saw great ruin and war as people fought over the location.
Castello Scaligero is one of the most famous landmarks here. This fortress was built and dates back to the 5th century. It's made with white stone and is stunning.
Inside, they found an Etruscan tomb, marking yet more history in this locale.
Population: 3 500
20. Civita di Bagnoregio

Last but certainly not least is this stunning small mountain village. It's high up, and it is amazing to look at the lights from afar. When you're here, you will see some of the best views around you, with a glimpse of a large part of Italy from on high.
The town sits on a precarious cliff and has faced a lot of erosion and wind damage through the years. They've even lost parts of the beautiful village to erosion.
You can't take a cable car or anything else, but you can walk the massive footbridge to take in the Middle Ages charm.
Population: About 10
Choosing Which Small Towns in Italy to Visit
We've shared 20 stunning towns, all with different masterpieces and artistry in Italy. But the beauty of this country is that there are a multitude of small towns. These are just our favorites, but there are many more, and some of them are quite similar overall.
What you will find is that everyone has their own preferences when it comes to choosing a small town. Are you looking for views, culture, history, or perhaps a little bit of charm? You can often find multiple things in any small town, so keep that in mind.
As you're perusing the options and trying to decide just where to go, take a look at these tips.
Transportation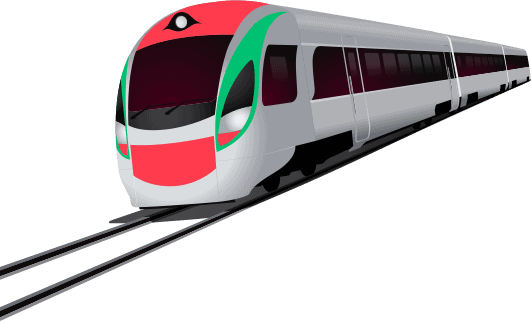 One important thing to consider is transportation. How can you get to and from the small villages? Some tourists choose to rent cars, while others just use the public transport that's available. Some of these villages are much harder to get to than others, and a few even require walking to get there.
Transportation should be part of your planning because traveling to and from is going to take time. It's also an important aspect of making sure you are able to get where you want to go without any issues.
What Defines Small?

Remember that a lot of the biggest cities in Italy have millions of people in them. So for some of us, these villages may not seem all that small. However, in the realm of the size here, as opposed to those large cities, they are certainly small.
Villages and small towns are often grouped together, but the locals differentiate them based on population. Small towns are said to have anywhere from 10,000 to 25,000 people in them, while villages have 10,000 or fewer people in them.
They are both small, but some are much smaller than others. You will also find that some are more heavily seen and visited by tourists too.
What Part of Italy Will You Be In?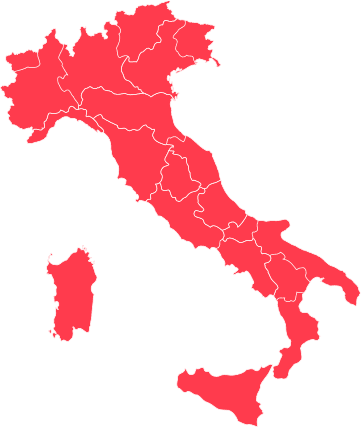 One of the details that might make a difference in the small towns you visit will be where you are in Italy. Are you visiting a specific region in Italy or staying in a big city like Rome or Milan? Then, you should choose small towns that are somewhat nearby these locations.
If your trip is entirely focused on the Northern parts of the country and you want to visit a small village in the boot tip, this may not be feasible. Try to choose towns that align with your locations. You can absolutely take day trips, but the mileage and travel should still be realistic.
You can find a map at the end of this page and see where all the small towns listed above are located.
Things You Want to See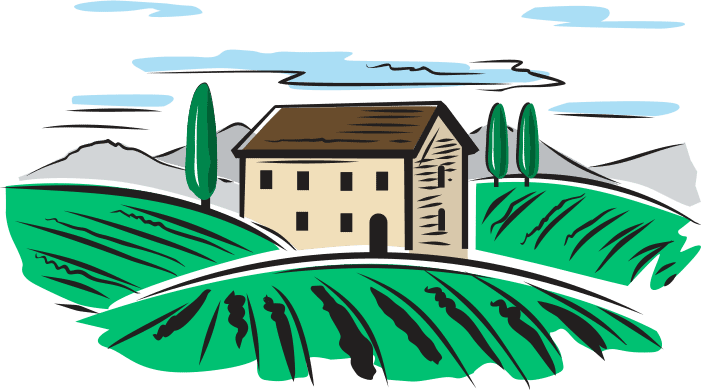 You will notice that many of these quaint locations have very different features and characteristics. Some are on steep hills, while others are near coastlines. Even more are among rolling lush hills throughout the countryside.
And on top of the scenery itself, there are variations of what you will find in each town. One town may have a lot of historical ruins and places to visit. Another might be loaded with art and museums. Even more are known for their vineyards, wine, and cuisine.
Are you looking for something specific on your travels? Are you more interested in the culture or the history of the sites? These details are questions to ask yourself so you can determine which small villages and towns will appeal to your journey the most.
Small Towns Add to Your Journey
Vacation in Italy has so much to offer. There are vast landscapes, tons of amazing things to see, and a lot of history all over the country. These small towns in Italy will certainly make an impression on your stay. They are a great way to get up close and personal with the culture and the scenery that makes this country so beautiful.
What parts of Italy are you planning to visit?
Small Towns in Italy on Map
FAQ
What is the Smallest Village in Italy?
There are plenty of small villages, but the tiny location of Pedesina is perhaps the smallest, with only about 30 people living there.
Are There Rural Areas in Italy?
Absolutely! There are plenty of rural locations that are located amongst the sprawling hills throughout the country.
What is the Nicest Small Town in Italy?
There are really too many to name. Florence is one of the nicest regions so any of their small towns would likely be at the top of this list.
What is the Cheapest City in Italy to Visit?
Naples, Palermo, and Turin are considered some of the cheaper cities in Italy to visit or live in.
What is the Safest City in Italy?
Most of the cities in Italy are relatively safe. When it comes to security and the least amount of crime, Milan is the top-rated city. Florence, Turin, and Rome are also high on the list of safety.