One of the most amazing places to visit along the Italian peninsula is Tuscany. This gorgeous region is much like the fine wine they create – completely extraordinary.
The region of Tuscany is incredible. There are a myriad of things to experience, from delicious food and wine to gorgeous olive groves, rolling hills, and an immense culture that will be absolutely delightful.
Visiting Tuscany can be an adventure, and it's something to dedicate time to. You can explore the country for days and never get enough. There are several famous cities to adventure to and sites to see. And that's not even considering the outdoor activities and the people around you.
In this guide, we will explore Tuscany together.
Tuscany is the Delight of Central Italy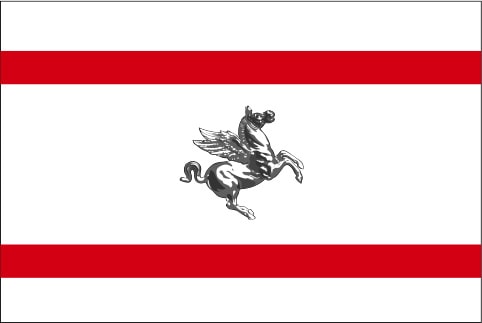 If you're looking at a map, you will find this expansive region along the western coastline in the middle of Italy. It's the perfect destination to start your vacation because it's centrally located. This makes it easy to travel to other places and even take some day trips to major sites throughout the country.
This is one of the most beautiful places with many big cities and breathtaking views. You can go with family, friends, and groups to experience extensive art, history, and culture throughout parts of Europe.
And don't forget to relax with a glass of local wine (or two or three).
The region has a vast history and is home to nearly 5 million people. It's simple and sweet, with some top city locations scattered throughout. The Tuscan countryside welcomes guests to imagine art and history around them.
Leonardo da Vinci himself is from Vinci, which is just a short distance from Florence.
The young artist gained much of his inspiration from Tuscany's scenery. This region is considered transitional from the grand Duchy space of the southern areas, bringing them together with Northern Italy

Because of this, in Tuscany, you get the best of rolling hills, formidable mountains, coastline, and beaches, and much more to take in.
Valleys, plateaus, hills, and other landscapes make up this region of Italy. They also have a lot of iron ore and other mineral resources that are a heart contribution to Italy and across the world too.
Tuscany has always been nicknamed the Cradle of Renaissance.
These are some of the major cities you will find in Tuscany, Italy:
Florence
Siena
Pisa
San Gimignano
When you travel to Tuscany, these will likely be on your list, as well as other provinces, cities, villages, and towns throughout the region.
Many of the small towns in Italy are in Tuscany. Here is a complete list of villages in Tuscany to visit.
Geography of Tuscany

You know the answer to where is Tuscany on a map, but the Tuscany area in Italy is not like most regions. It's very large with a lot of different scenery from end to end. It's a central point, but it is not the capital of Italy. Just look at a few photos, and you will see everyone from a province in the hills to villas along the beach. Visitors have their choice of tourism delights.
Rolling Hills
Tourists really appreciate the rolling hills of this location because it's the home of wineries and olive groves alike. This is where the magic happens when it comes to delightful flavors of every kind of fruit brought together into flavorful cuisine and wine.
The vineyards and the groves of olives are some of the favorite destinations in Toscana to spend time in. You get a feel for the countryside, experience the locals, and see some of the finest delights that the Tuscan area has to offer. This is life.
Mountains
In a whole different way, you can take a trip into the Tuscan mountains to enjoy life in a whole new way. Tuscany's mountains have cool views, plenty of hiking and biking opportunities and trails to enjoy nice walks on.
At any moment, you can glance around you from the mountains and see amazing sights on your trip. The mountains are known for their winding roads and breathtaking views. While they might not be the main sights to see, they should be a part of your Italy visit.
Beach and Coastline
If you're heading to Tuscany in the summer, you will find some of the best coastline in the world. They have great summer villas and family locations. There are beaches, stunning cities to visit, and gorgeous water to enjoy.
You can find several small-town stops on a beach or coastal route, and you can even enjoy this destination on a winter trip. Life is different on the coast, which is another thing that makes Tuscany so incredibly unique.
Tuscany on Map
Things to See in Tuscany

As you plan your vacation, there are plenty of suggestions out there to experience the locals, traditions, and some of the best experiences in the world. For centuries, Tuscany in Italy has been displaying stunning architecture paired with experiences, wine, and so much more.
If you want to know where to go in Tuscany, you can use some of these ideas as you create your travel Tuscany itinerary.
These are the top places to visit in Tuscany:
Wander around Siena
Visit the Leaning Tower of Pisa and the kingdom it is in
Explore Florence for the art and beauty
See Massa Marittima
Historic Pienza is pleasant
Viareggio is known for its beaches
Cortona is a hidden gem with horses and cobbled streets
Volterra has exquisite architecture
Arezzo is full of cultures and traditions
Montepulciano is famous for the simple Tuscan life
In any of these spaces, you can often find a hotel. Or you can stay at a popular Tuscan hotel for your vacation and travel around to some of these areas throughout the day. You might also be able to save with Italy vacation packages in some cases.
Explore areas like Val d'Orcia through the Italian Tuscany region. Every moment will be memorable.
We hope you can use these suggestions to plan your Tuscan experience.
Popular Things to do in Tuscany

The Tuscan area has some neat things to experience. Remember that they are most known for their art, history, and wines.
These are a few of the most popular things to do in Tuscany, with a brief overview.
Wine Tastings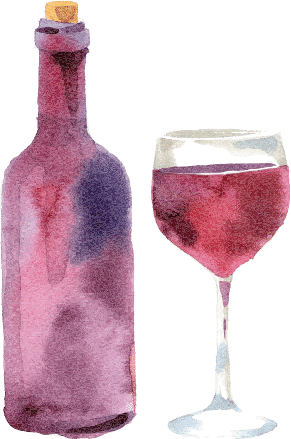 The vineyards of the Tuscan countryside create some of the most famous wines in the world. You simply can't go wrong with a glass (bottle) of Tuscan wine. There are vineyards located all over the region.
The wines of Tuscany are sharp, sweet, and flavorful. The Tuscany vineyards offer tastings and allow you to experience the process and some of the best flavors you will ever find.
Grab a sample, drink a glass, and maybe pair it with some cheese too.
Exclusive Dining Treats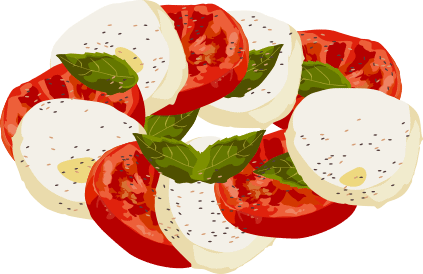 If you want the best dining experience, the Tuscan location is a great place for it. There are some really awesome restaurants at hotels and throughout the country of Italy. However, Tuscany is well known for being able to create delightful dinner combinations reminiscent of authentic Italian food.
You can generally get wine with any meal as well. In fact, in Italy, it's pretty common to pair wine with meals, and the pairings are magnificent. Of course, drinking wine is not required if you or your family prefer to skip that part.
From Florence to Siena and every city, you will find delightful dining options.
Experience Art and Historical Architecture

Plenty of locations throughout Tuscany have much to offer on this topic. Fall in love with remembrances of both art and architecture in Tuscany.
Many of the different towns and cities have a variety of details to take in. Take Florence, for example. Here, you can check out the Santa Maria del Fiore Cathedral as well as Uffizi Gallery. This gives you both historical value and artistic works to experience.
Florence isn't the only place to go, either. In any town you visit, you will find many wonders within walking distance.
Take in the Culture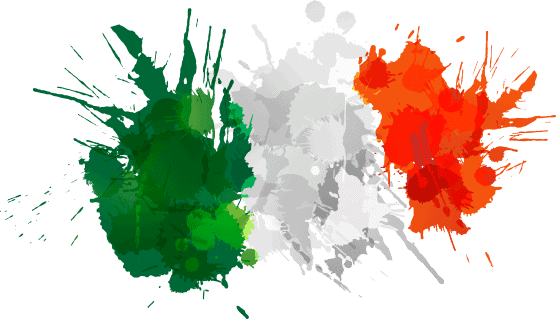 Have you ever heard the phrase "when in Rome"? Well, you might just be in the same country as Rome, but the concept still applies. You've come all this way to visit Tuscany, so take the time to experience the culture of the region.
How can you do that?
Here are a few great options for Tuscany culture adventures:
Take a cooking class
Learn parts of the Italian language
Stay in different hotels across Tuscany
Get some rest and relaxation at hot springs
Fall in love with the local people
Discover the Grand Duke remembrances
You can stroll along the streets, hike through mountainous areas, learn about the past, and simply visit local shops and restaurants as well. Every moment will be an opportunity to take in the culture around you and see a small piece of Tuscany in the process.
Leonardo Da Vinci

Keep in mind that this region holds the birthplace of Leonardo da Vinci. We know we mentioned artistic offerings already, but we think it's vital to include this factor as well. Many people look for his works throughout the country, and some even like to visit his birthplace.
You will find tributes to him along the way. You will also notice that they are very proud to have been the home of such a talented legend. Take the time to experience sites that contain some of this work if you can.
Some of Leonardo Da Vinci's work and its location:
Ginevra de' Benci, Washington, D.C., United States
Mona Lisa, Paris, France
Last Supper, Milan, Italy
Self Portrait, Turin, Italy
Vitruvian Man, Venice, Italy
Tuscany is Like a Fine Wine, and Then Some
Whether you want to enjoy the wine and cuisine, or you just want to see some of the best that Italy has to offer, Tuscany has it all. They even have all of the different landscapes that Italy is known for, all packed into one big region. It's a central focal point that should be at the top of your list for enjoying an Italian getaway.
Tuscany is one of the most highly recommended places to visit, and it's clear to see why.
What parts of Tuscany do you want to experience the most?
Learn more about other regions in Italy.
FAQ
What is Tuscany Famous For?
Tuscany is known for quite a few things, actually. This includes arts, historical happenings and structures, wine, landscape, and high society culture. Leonardo da Vinci heralds from Tuscany too.
Is Tuscany Italy Worth Visiting?
Absolutely! It's a focal point of the country, and there is so much to experience here.
What is the Best Time of Year to Go to Tuscany?
The top months are April to June and September to October if you are looking for fewer crowds but still have nice weather. The busiest months are June, July, and August.
Are Tuscany and Florence the Same?
Florence is a city within the region of Tuscany. They are not the same, but they are certainly related. Florence is the capital of the region of Tuscany in Italy.
What is a Must-See Location in Tuscany?
There are so many! Florence and Pisa are likely at the top of the list. However, you should choose based on your preferences.