Italy is a fairly large country, and we know that it has impressive landscapes all throughout the country. There are coastlines, mountain locations, and rolling hills that bring you phenomenal views and experiences. But the islands of Italy are also an important part of the country to remember.
All too often, we fail to associate islands with Italy, but there are actually several Italian islands, and you just may want to add visiting them to your list of priorities.
14 Islands of Italy to Add to Your Bucket List
Italy has a lot of water surrounding it, so it only makes sense that they would have islands around the country too. After all, even Sicily is on the list of Italian islands.
We've taken a look at the islands around Italy to bring you a list of the top 14.
Whether you want to go exploring on a day trip or you want to stay at an Italian island resort, there are plenty of things to see here.
Check out these most beautiful islands in Italy to explore:
Sicily
Sardinia
Capri
Ischia
Elba
Borromean Islands
Ponza
Giglio Island
Venetian Lagoon
Murano
Favignana Island
Tremiti Islands
Procida
Lampedusa
1. Sicily – Largest Island

The largest island in the entirety of the Mediterranean, Sicily takes front and center of the Italian islands. In fact, this is one of the top places to see in Italy as it is.
These beautiful Italian islands are home to many natural wonders, falling in as one of the seven islands labeled as UNESCO world heritage sites.
This location has beautiful beaches and countryside all around. There are ancient sites to visit, natural wonders, and some landmarks too. Different types of people can enjoy Sicily thanks to the different landscapes and opportunities.
From here, you can also venture to San Vito Lo Capo to take in more history and experience some of the Italian small towns.
This is one of the main islands of the country. The north coast of Sicily sports ancient structures to visit. All around you will be white sand and crystal-clear waters.
Sicily is also one of the regions of Italy, and it is autonomous.
Here is a list of what cities in Sicily to visit.
2. Sardinia

Near the islands of Sicily, you will find Sardinia. This is the second-largest island of Italy, and it's absolutely gorgeous. Here on this island, you will find a town named Costa Smeralda, which is one of the most sought-after destinations in Europe for a variety of reasons.
The rugged coastline cups one part of the Mediterranean Sea with limestone cliffs in some areas. The pristine beaches in Sardinia are a gorgeous golden color, and the water is clear and bright. There are some really neat historical sites to visit among the charming towns of Sardinia.
Sardinia lies off the La Maddalena Archipelago, providing easy access.
Sardinia is also one of five of Italy's autonomous regions.
3. Capri

The Bay of Naples brings you the romantic island of Capri. You can explore sea caves and walking trails around this island, and don't forget the Blue Grotto. The Blue Grotto is a sea cave that still allows boats to enter, and the sight inside is absolutely stunning.
If you hop on a boat tour, you can see every side of this beautiful island. We mentioned the caves, but there are some deserted cove areas too. It's a treasure located in the Bay of Naples with access to the Gardens of Augustus. You might also consider the similar Capraia Island!
These islands are part of the Campanian Archipelago.
And definitely don't forget the amazing food Capri is offering. Read our list of the best restaurants in Capri.
4. Ischia – Tiny Island

Some islands are all about volcanic landscapes or sandy beaches. While those are certainly attractive features of many of the coast of Sicily islands, this one is a bit unique. Ischia Island is another in the Bay of Naples. Part of the emerald coast, it is a tiny island that is still mighty.
Branching up against a popular fishing village, you cross a small walkway to reach the island. Here, you can bask in the hot springs and enjoy hot baths that not many islands in Italy can truly compare to. The sandy beach rests at the other end of the walkway for entry.
5. Elba Island

Elba Island rests along the Tuscan coast, far away from mainland Italy. This island is part of the Tuscan Archipelago. The rocky coves, clear blue waters, and scenic landscapes make this one of the best Italian islands to explore. Elba is a magical island, and they actually have more than 150 beaches to choose from.
Among the most beautiful Italian islands, the rocky coastline on the western coast makes them pretty unique. Since there are so many beaches, you don't have to worry so much about crowded beaches as you do at some Tuscan islands out there.
Don't forget to get a glimpse of the bobbing fishing boats just off the coastline.
6. Borromean Islands

On the west coast of Italy lies a very unique set of islands. While they can't boast about being part of the Idyllic islands or even a volcanic island, they still have a lot to offer.
This island is known for the terraces that make them stand out. Again you won't find white sand beaches on this Italian island, but it's no less spectacular.
This little island is off of Lake Maggiore, not too far from the La Maddalena Archipelago. It's a small island with stunning views and fishing villages nearby. Nature lovers enjoy the terraces here. It's just one island rather than being composed of several islands altogether.
If you visit this island, be sure to spend time taking in Lake Maggiore while you're here!
7. Ponza of Pontine Islands

The Pontine Islands certainly aren't the largest islands, but that doesn't make them any less desirable. Ponza Island is one of the best islands and one of the small islands around too. Near Rome and Naples, it's a great spot, and it's well-known from Homer's Odyssey.
These smaller islands aren't great for bike rides, but they do have several hiking trails to enjoy. You can enjoy a boat ride around the island and just take in the coast from the turquoise waters. A popular view is the round island cruise that stops in several locations to give you spectacular views.
You can also get a feel for the island's details right from the ferry. Explore and go hiking and then ferry back to the mainland.
8. Giglio Island

Straight out of the Tyrrhenian Sea lies Giglio Island and the archipelago. Ferries come in using Porto Santo Stefano for travel. This island's masterpieces are its mountainous terrain that squares right up to the sea. There are a number of coves and some fabulous hiking terrain.
The town on the coast is fun for exploring this island in Italy. You can also head up the hiking paths and explore some more. They have one of the highest peak locations in the island's mountainous areas and along the archipelago. As you're exploring, be sure to check out Nero's villa.
You might also be interested in exploring the turquoise waters through some snorkeling activities.
9. Venice

Ferry your way through the spectacular archipelago of Venice. Venice is the town that mostly makes up the Venetian Lagoon. This region is known for the waterways instead of streets, and it can be a lot of fun to explore too.
While Venice does technically have an archipelago causeway connection to the country, it's still considered an island in Italy since it is primarily detached from the country.
Lido is a popular spot here with nice hotels, coves to adventure through, and glamor for your experience.
10. Murano

Murano is another of the Venetian Lagoon and is made up of five islands. This site along the sea is known for its glassmaking capabilities, and that's one of the highlights for most tourists that visit the area. Plus, there is a vast history of glass and the glass factory here.
Murano has been around since the bronze age and will be a welcome site with some of the top seafood restaurants in the area. You can go mountain biking, scuba diving, or just enjoy the island glass activities in the midst of the Venice lagoon.
11. Favignana Island of the Aeolian Island Group

Favignana is part of two island groups. It makes up a large part of the Aeolian islands, but it's also a central piece of the Egadi Islands. This Italian Island is the biggest island of the group and is home to a beloved national park in Italy.
The Aeolian Islands are a great place to enjoy the historical ruins of past dynasties and take in some fishing or water activities while you're there. You have to take a boat ride to even reach the area, but once you get there, you will feel like you're in a spectacular world with the sights around you.
The Aeolian Islands have several stunning sites all around, and this is just one of them!
12. Tremiti Islands

The Tremiti Islands are a small little archipelago near northern Puglia. This is one of the lesser-known islands of Italy, but take note it's a landmark to remember. It can be hard to get here, but the island areas are home to San Domino, as well as close access to the Gargano National Park.
If you like to explore through backpacking or hiking, this could be a great spot to adventure. While you have to take a boat, it's a fun tourist spot, and there are plenty of water taxis to get you where you want to go. Nearby San Domino is a winner if nothing else catches your fancy about these islands in Italy
13. Procida

One of the best Italian Islands to add to your list is Procida. This is one of the best Italian islands because it's affordable to visit and it's packed with stunning views. There are even some free activities to enjoy while you're here.
The island is known for its colorful houses that really make you take a second look. Not only are the houses fun to look at, but the waters and the sand around the island make a world of difference in panoramic visuals.
14. Lampedusa

Lampedusa is also known as Rabbit Island. This is one of the top beaches in the world, with warm climates that will make you feel as though you're visiting a tropical beach location.
Every space of water around you will be stunning turquoise, and Rabbit Beach is one for the books. You aren't far at all from Santa Marina.
Once you're here, you won't feel the need to go anywhere else to experience stunning views and beach staycations.
Why Visit the Islands of Italy?
If you haven't learned yet, Italy is a country that has a lot of different things to offer. In some parts, they have mountains, other parts have beaches, and then even more are composed of gorgeous islands just like the ones we've shared here.
Why would you choose to visit the islands while you're here?
Some of the top reasons to visit the Islands of Italy:
Bright, clear blue waters
Opportunity to snorkel or scuba dive
See Italy from another perspective
Eat delicious seafood
See the new cultures and traditions of Italy
Explore Italy in a different way
Experience the differences from the mainland to the island
As you're trying to figure out which island to explore, take a look at a few of these simple tips.
Travel to the Islands in Italy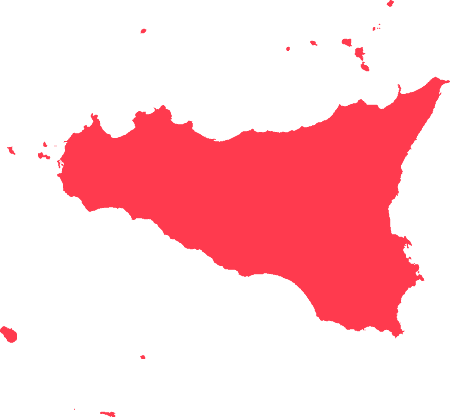 It's a good idea to figure out just how you can travel to a specific island. Look for choices that are close to where you will be staying and just make a day trip out of it if needed. You can also stay on many of these island locations at hotels and resorts.
Travel is an essential part of planning, so don't forget that detail.
Activities

Another detail that may matter to you is the activities that you can enjoy while you're there.
Every island is just a bit different, and this means the activities can be different too. On some, you might spend your time on the beaches. On others, you might be hiking, biking, shopping, or snorkeling.
Understanding the scope of the island will help you figure out the activity choices too.
It's Your Choice
You don't have to choose an island just because it's popular or because someone recommends it. Remember that this is your trip, so fulfilling your preferences is what really matters. In the end, it's your choice what island you do or do not visit.
Plan a trip that really caters to what you want to experience in Italy. It's going to be amazing whether you visit an island or stick to the mainland.
Mark Off Bucket List Destinations on Italian Islands

Everyone loves to travel to islands around the world, so why not make Italy one of those locations? As you're planning your Italian vacation, taking the time to map out one or two islands of Italy as part of your itinerary will help truly complete and master this trip to take everything in.
Experience all that Italy has to offer, from mainland activities to island adventures and everything in between.
What island is at the top of your bucket list?
Islands of Italy on Map
FAQ
What is One of Italy's Major Islands?
Sicily is probably the most prominent island of Italy, and one location that everyone has at least heard of.
What is the Most Beautiful Island in Italy?
Beauty is really a matter of opinion, right? They are all completely beautiful in their own ways. However, Capri, Ischia, Sicily, and Sardinia are among the top-ranked island selections specifically for beauty.
Is Sicily Better than the Amalfi Coast?
One is not necessarily better than the other. They really are both very similar in comparison. If you want the luxury of Amalfi on a tighter budget, Sicily makes a great alternative.
What are the Most Popular Island Choices in Italy?
Sicily and Sardinia tend to be the top choices when it comes to island stops in Italy.
What is the Largest Italian Island?
The largest island of Italy is Sicily by a long shot.